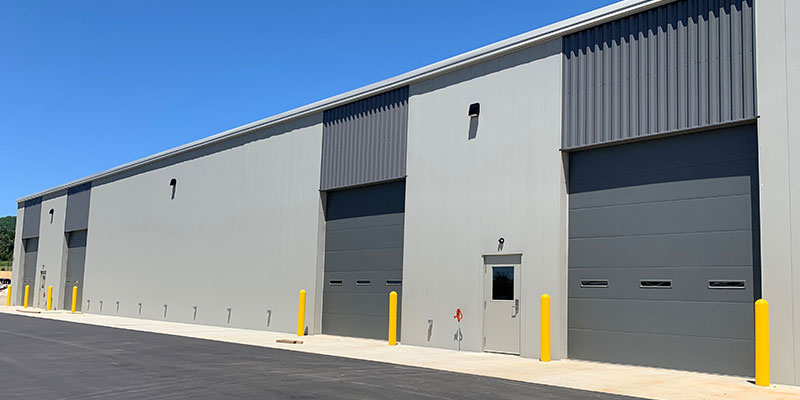 Building infrastructure plays a key role in the day-to-day work of any business. Garage doors are one such component that many companies rely on heavily as part of their operations. Regular maintenance on commercial garage doors is essential to prevent accidents and ensure workers stay safe. While it is uncommon for malfunctions to occur, problems can still happen, and it is a good practice to put safety procedures in place.
Here is a safety checklist to help address common issues and take a proactive approach to your operations:
The door should always be fully raised when in use. Commercial garage doors have a lot of moving parts and you do not want workers or objects to be under them while they are in motion. A simple and effective safety measure is to ensure that the door is fully open before walking underneath.
Use auditory and visual cues. The area around your overhead doors can be a busy one. Incorporate systems with cues that help to inform workers when doors are being opened or closed. You can also designate certain people to be trained in safely operating garage doors, which limits traffic around moving doors and establishes clearer communication between workers.
Provide safety training. Whether you have new employees or refresher courses, training is always an effective way to communicate the potential hazards of a workspace and set clear expectations for safety procedures
Get professional and regular maintenance. Commercial garage doors have a lot of complex moving parts, so having a technician perform regular maintenance will help to ensure that everything is working the way it should. This significantly reduces the risk of malfunction and major repairs.
Want to learn more about how your garage doors operate and how to best maintain them? Our team is here to help with all your commercial garage door needs.