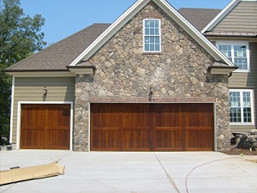 Garage door installation can be a tricky thing, and you shouldn't do it alone. Here at Doors by Nalley, we are experienced in residential, commercial, and industrial overhead garage door installation. We have been serving the Denver, NC, and surrounding areas since 1990, and we hope you will look to us for your next garage door installation.
Doors by Nalley is dedicated to customer satisfaction. We want to make sure you are happy with your new door and that it is installed properly. The installation of your new garage door can be professionally completed in just a few hours. Once your new door is in place, we continue to make sure you are content with your purchase. We offer tune-up and preventative maintenance programs, as well as a 24-7 emergency repair service.
Give us a call today for all your installation, service, repair, and associated garage door product needs!