Why It's Important to Hire a Professional for Garage Door Repair in Denver, NC.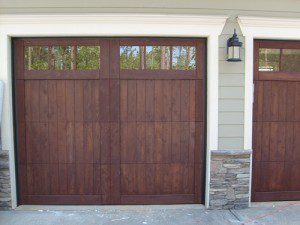 Garage Door Repair in Denver – Your garage door is a heavy piece of machinery that you might not even think about much. However, if you need residential garage door repair, you will want to hire a professional. Trying to repair it yourself can be dangerous.
There are several parts of the door that could potentially break, which will result in the door not opening or closing. The first part that might break is one of the springs. You can examine the springs to see if they are broken, but they are under a lot of pressure when the door is closed, so if you try to replace them, you could be seriously injured. Springs can also become stretched, which will require them to be replaced.
Another problem that may require residential garage door repair is the system of hinges and rollers. These move freely to open and close the door, and might need some lubrication if they are moving slowly or jerkily. The hinges might have loose nuts or bolts, which could need tightening or replacing. The track of the door should be straight, so if you see any spots that are bent, it can cause the door to stay closed. You can also keep the track lubricated, which helps it open more smoothly.
Doors by Nalley of Lake Norman, Inc. offers excellent service in residential garage door repair, with an office in Denver, North Carolina. We provide service on all brands of doors in Denver and surrounding areas, and we will respond to your call quickly in order to get your garage door working as soon as possible.
For more information on our garage door services, contact us today!
---
Here at Doors by Nalley of Lake Norman, Inc. we offer only the highest quality garage door repair for our customers in Denver, Cornelius, Mooresville, Charlotte, Hickory, Statesville, Huntersville, Gastonia and Lake Norman, North Carolina!