Set your business apart with a solid entry door choice.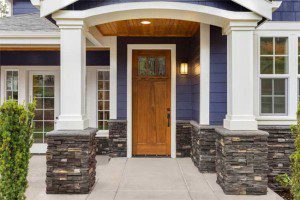 Whether you're at home or at your place of business, in order to gain access to the area, people have to enter through a door. You can tell a lot about a person from the type of entry door they use. You can tell something about their sense of style, their attention to details, even a little about how safe they feel behind that door. Here at Doors by Nalley of Lake Norman, Inc., we want to help ensure that your entry doors are making the impression that you want people to see! If you're not happy with your entry door, we have a few tips for choosing a new one.
First, consider your budget. You wouldn't go out and buy a new car without consulting your budget, and the same should be done with your door, since you'll probably have your door longer than your car! Get the best door that you can for your budget.
Second, consider the size and materials that you're looking for. Do you want a double door entry or a single? Wood, metal, or composite materials? Do a little research into the strengths and potential drawbacks of each material and find one that will meet your needs.
Lastly, consider the style. Do you like solid doors or a visually lighter door with more glass? You can find doors of most any style in any material, so choose your materials before going after aesthetic details.
If you would like assistance in choosing your entry doors, come talk to us at Doors by Nalley of Lake Norman, Inc. here in Mooresville, North Carolina. We would love the opportunity to help you find a door you'll love for years to come.