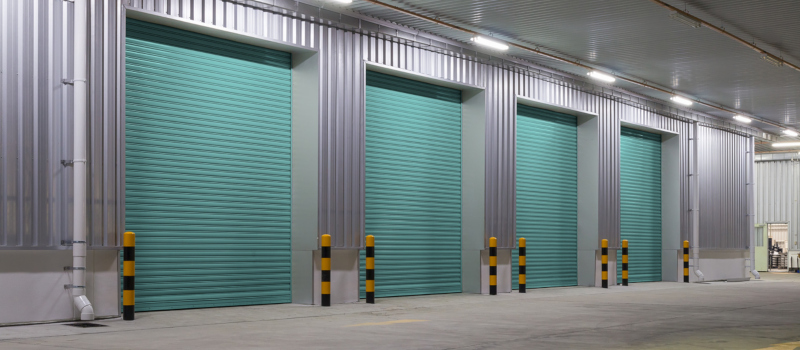 It is important for business owners to find ways to save money.  It is expensive to run a business and if your expenses get too high, you will not make a profit. Finding ways to save money can help you increase your profit and lower your expenses.
One area a lot of people do not know that can help them save money is commercial garage door maintenance. This may seem odd to some, but if you have the garage doors at your place of business regularly maintained, it can prevent more expensive problems from happening. Regular maintenance can keep hinges well-lubricated and prevent them from breaking. It can also ensure that all parts are in good working condition and that they are not worn out.
Another great benefit of commercial garage door maintenance is that it allows you to stay current on all the safety features that are offered.  It also ensures that the safety features you do have are working properly and are doing the job they are supposed to. Safety features are very important to business owners because they protect your assets and helps deter thieves. When your garage doors are safe and secure, no one will be able to easily break in and take things. This will save you from having to pay to replace the items, or pay high insurance premiums in the event of someone breaking in.
If you are interested in learning more about the benefits of commercial garage door maintenance, contact us today at Doors by Nalley, Inc. We will come out to your business and regularly maintain your commercial garage doors, so that you can avoid expensive repairs and so you can keep your business secure. Our experienced garage door technicians will get the job done quickly and efficiently!