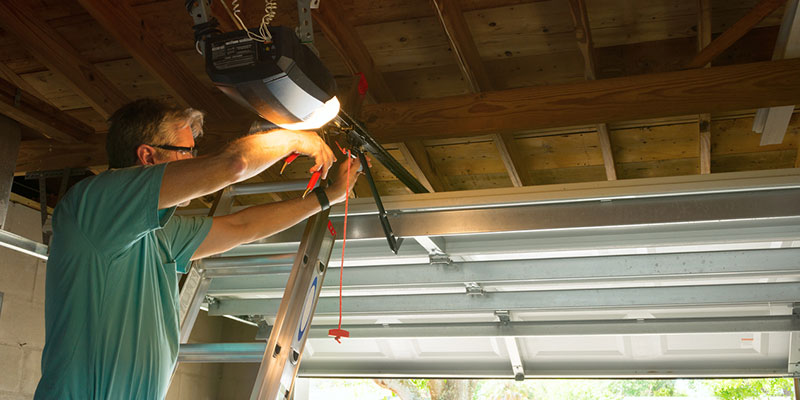 Are you having issues with your current garage door, but you're not sure what the problem is? Garage doors may seem simple, but they can be tricky when trying to diagnose an issue you may be facing. Below is a list of common garage door repairs that you may face and our team at Doors by Nalley of Lake Norman, Inc. can fix!
Grinding Noise – Hearing a grinding noise is a very common issue among garage doors. This generally means there is loose hardware, or your hardware needs lubrication. This is an easy fix to a loud problem.
Track Misalignment – Track misalignment can be caused by warped tracks and can make opening and closing your garage door very difficult. This is typically a more complex fix that requires a professional to ensure your garage door repair is done properly.
Broken Seal – If you are experiencing water leaking into your garage, you may have a broken seal that needs to be replaced. This will require the stripping of the old sealant and having a new one installed.
Spring Malfunctions – Springs within your garage door hardware can be essential to your garage door running smoothly. These springs typically need to be checked and may need to be replaced; this can be resolved or prevented with a garage door tune-up service.
Cracks – Cracks in a garage door can be very common, especially in wooden garage doors. One method to treat or prevent these cracks is to use a filler such as caulk or waterproof sealant.
These are just a few of the common garage door repairs you may face. We hope this helps you navigate any garage door issues you may be having. Please call us at Doors by Nalley of Lake Norman, Inc. for any and all garage door repairs, and we will be happy to answer any questions you might have.