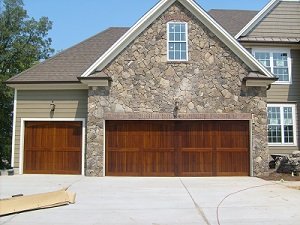 If you are in a dilemma about looking for residential garage door replacement, relax. You don't have to sweat it! There are basically only four important factors to consider.
Budget: Price is important, but it shouldn't be the only issue. Make sure your budget is realistic enough to include both a low-end and a high-end amount that you're willing to spend.
Style: Probably the hardest decision of all is going to be deciding on a look that best suits your home. Fortunately, your budget will narrow the choices down. Take time to have a good look at the garage doors in your neighborhood, especially homes that are similar to yours. A residential garage door replacement professional is also an excellent source for guidance on something that fits your home and budget.
Insulation: Most parts of America experience drastic climate changes, so it would be worth thinking about insulating the garage door to maintain some sort of temperature control inside.
Maintenance: If you choose a fibreglass or steel door, maintenance is generally minimal. However, no door is completely maintenance-free. Once a year at the very least, the door should be cleaned and the moving parts lubricated. However, if you've got your mind set on a wooden door, bear in mind that maintenance costs are pretty hefty. It will need to be treated and stained every couple of years.
If you live in the Mooresville area of North Carolina, let us help you with residential garage door replacement. Contact us at Doors By Nalley–our regular office hours are 8am to 5pm Monday through Friday, but we're available 24/7 for any emergency needs.