Stuck in need of a garage door repair? Our team at Doors by Nalley of Lake Norman, Inc. can come to the rescue!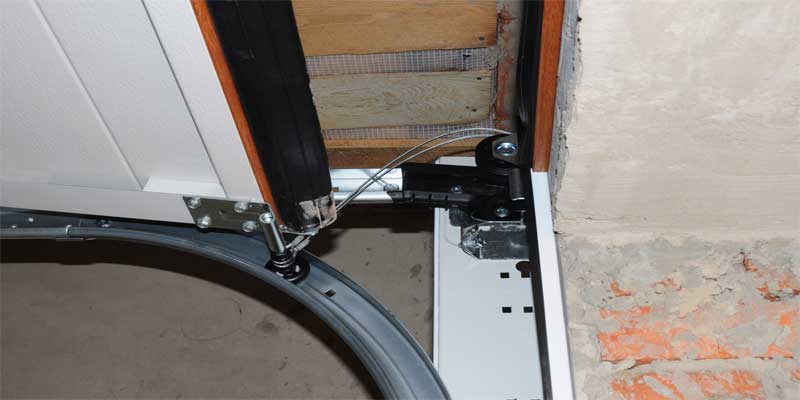 A garage is great for keeping your cars safe from the weather, deterring would-be thieves, and even for storing some of your extra stuff. When you find yourself in need of a garage door repair, however, your garage door becomes like an immoveable wall rather than a convenient opening. Here at Doors by Nalley of Lake Norman, Inc., we want to make sure your garage door repairs are taken care of by our experienced professionals, so you can get back to using your garage for whatever you would like once more!
Things to Do in Cornelius Instead of Handling Garage Door Repair Yourself
At Doors by Nalley of Lake Norman, Inc., we understand that DIY projects involve a level of gratification that makes the work worth it. However, garage door repair isn't a great DIY project because of the potential for things to go wrong if you don't have experience. In addition, using the wrong parts could make your garage door unsafe. We thought we'd share a few things to do in the Cornelius, North Carolina area that will be quite a bit more enjoyable than risking an injury tackling your garage door repair on your own. Let us do the work while you enjoy a much-needed break at one of these places!
Visit a Brewery – Did you know that Cornelius is home to several breweries? It's true! Consider Ass Clown Brewing Company with 200+ rotating beers, D9 Brewing Company with year round, seasonal, and one-off beers, Eleven Lakes Brewing, and Bayne Brewing Company.
Get Moving! – If you love to be active as a stress-reliever, to boost your health, or to socialize, Cornelius has several ways to get you moving. For example, consider a visit to Jetton Park for its paved 1.5 mile trail, tennis courts, and more that this 104 acre lakefront park has to offer. Other choices include Robbins Park, Ramsey Creek Park, Bailey Road Park, and the Westmoreland Athletic Complex.
Grab a Bite to Eat – Cornelius is home to more than 70 restaurants, from small coffee shops to a variety of ethnic cuisine options. You are sure to find something that everyone in your family will love and they'll be thanking you for leaving your garage door repair to us!
A garage door repair rarely comes at a convenient time, which is why we offer both commercial and residential garage door owners 24/7 access to our garage door repair services. We understand that there is usually a sense of urgency that comes along with a need for a garage door repair, and we will work hard to complete your garage door repair efficiently so you can get back to your business!
Since 1990, our family-owned business has been helping customers like yourself in and around the Cornelius, North Carolina area with their garage door repair needs. We take pride in the fact that we have been able to prove to our customers with our attention to detail, quality in services and superior customer service that we have been able to outlast all of the "tailgater" businesses that come and go just as quickly.
If you find yourself with a broken garage door part, uneven opening, grinding noises or any other issue that requires a skilled garage door repair, we are here to help you.
---
Here at Doors by Nalley of Lake Norman, Inc. we offer only the highest quality garage door repair for our customers in Mooresville, Charlotte, Cornelius, Hickory, Statesville, Denver, Huntersville, Gastonia and Lake Norman, North Carolina!