We have the loading dock equipment you need to maximize your business' efficiency.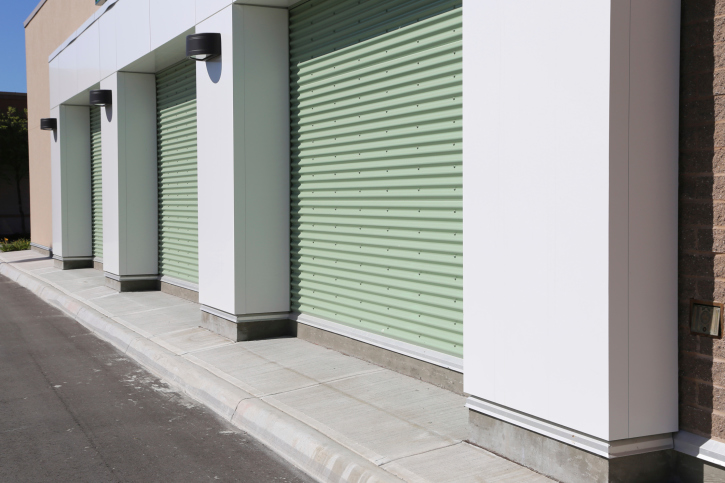 If you run a business that deals in physical goods, then a lot of your operation depends on the efficiency of your loading dock. The loading dock is where new shipments are delivered to your facility, or where shipments of your product are loaded for distribution, so it's important that it be set up to allow your team to accomplish these tasks as efficiently as possible. Here at Doors by Nalley of Lake Norman, Inc., we want to help you make sure that you're getting the best performance from this important area of your business, and we offer the best in loading dock equipment to help you do it.
Most people know that a loading dock is a receiving area for delivery vehicles designed so that the truck can be unloaded directly into the facility, without the need for ramps. However, fewer people know exactly what is meant by loading dock equipment. The loading dock equipment that we offer here at Doors by Nalley of Lake Norman, Inc. includes things like lights, seals, bumpers, and more. Some of these items, like bumpers, help improve the integrity of your dock by protecting it from trucks that pull too far in. Others, like lights, help improve workplace safety. Still others, like seals, help keep your facility insulated to improve your energy efficiency.
We at Doors by Nalley of Lake Norman, Inc. are proud to serve the Huntersville, North Carolina community, and we want to help you make your business as safe and efficient as possible. If you are interested in how our loading dock equipment can help you do that, give our team a call today to find out more.
---
Loading Dock Equipment in Mooresville, NC
Loading Dock Equipment in Charlotte, NC
Loading Dock Equipment in Cornelius, NC
Loading Dock Equipment in Statesville, NC