We have the loading dock equipment you need to keep your operation running smoothly.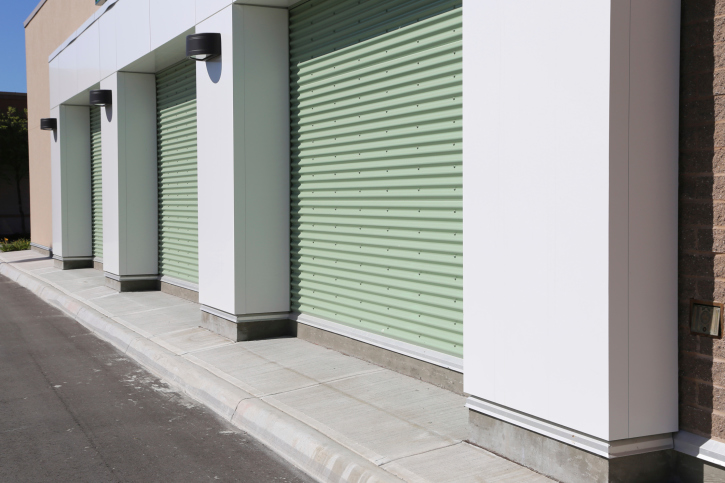 Here at Doors by Nalley of Lake Norman, Inc., we want to help you take care of your commercial property. Whether you are managing your own business facilities or renting out the space to a third party, it's important that you have the right equipment to let your employees or tenants do their jobs safely and effectively. For most commercial businesses, this means making sure your loading dock is properly equipped. The loading dock is where you're going to be managing large shipments that need to move into or out of your facility as easily as possible, and without one, you're going to be wasting a lot of time bringing goods in through the front door. Fortunately, our team at Doors by Nalley of Lake Norman, Inc. offers the best in loading dock equipment to ensure that you are always prepared to take care of these shipments.
A loading dock allows goods to be moved directly out of the truck to your facility, without having to set up ramps or take a roundabout path. With the right loading dock equipment, your team will be able to save time on unloading shipments and operate more efficiently. Loading dock equipment also helps improve workplace safety, as the direct route it provides ensures that your team members won't have to struggle with heavy loads for too long.
We at Doors by Nalley of Lake Norman, Inc. are proud to serve the Statesville, North Carolina community, and we want to help you make your commercial property as safe and functional as possible. If you are interested in our loading dock equipment, just give us a call to learn more.
---
Loading Dock Equipment in Mooresville, NC
Loading Dock Equipment in Charlotte, NC
Loading Dock Equipment in Cornelius, NC
Loading Dock Equipment in Huntersville, NC